My love of Black & White photography
Black and white photos are the thing that drew me to photography.
I'm not so old that it was only black and white back when I was younger but the impact they've had on me to this day has been immeasurable.
Black and white photos just seem to grab me more. And it isn't just about the contrast or that they are overly 'poppy'. I love shots with delicate silver and grey tones as well as images that seem to run the entire gamout of greys, whites and blacks. Don't get me wrong, I love colour in photography as well, but this is my first love. And it goes deep, sits in my soul and if I could only ever shoot black and white, I'd be at peace with it.
I'll try and show you what I really like, so you get an idea of what I feel impacts me: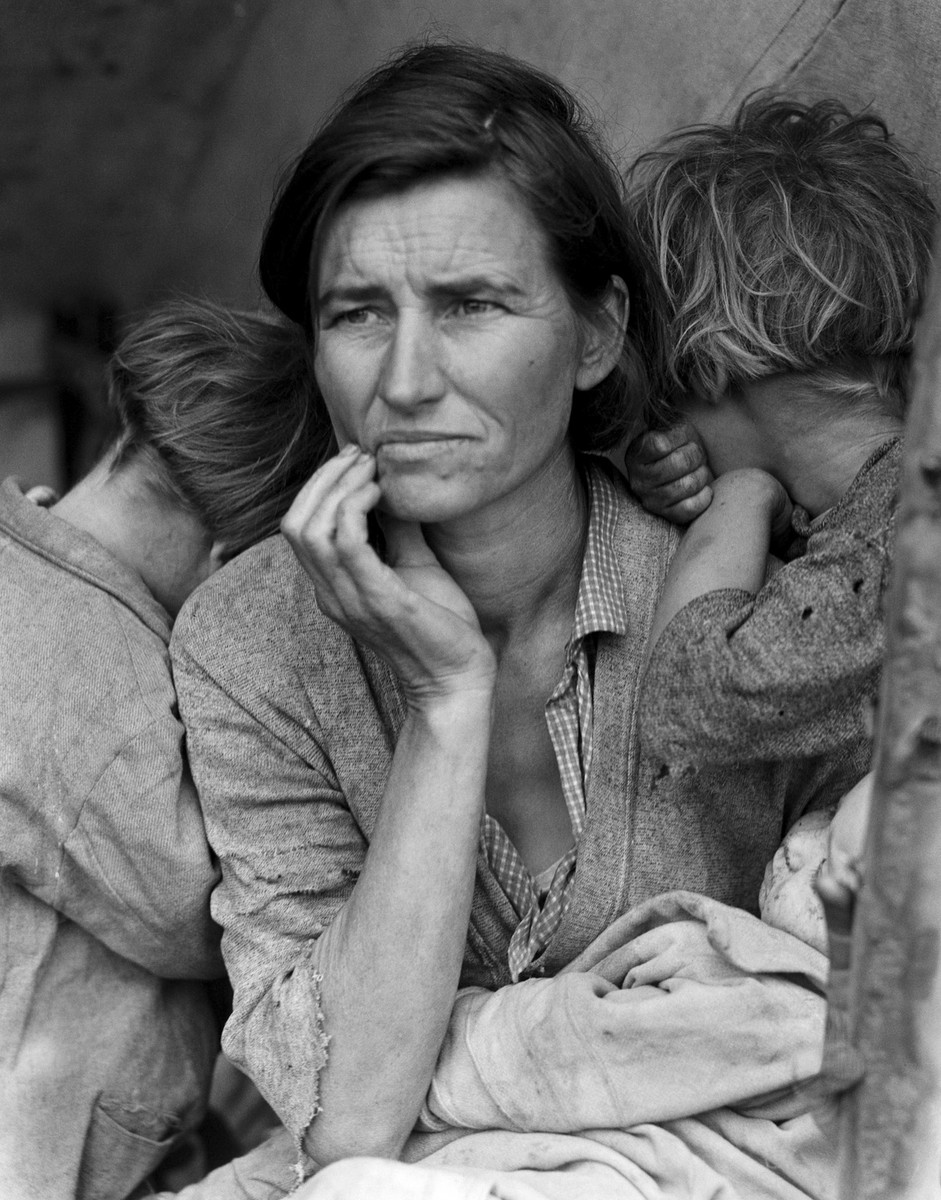 This shot has always captivated me. Time has not diminished it's power. We are looking at a moment in time at a person in the great depression. The mothers face is questioning, pensive, worried. We don't really know what she is thinking except that she has just enough space in front of her to appear to be looking at the future. Ahead of herself and not away in desperation, and her children are hiding behind her.
I appreciate it's all subjective, but it is an image that compels me to look at it.
©Henri Cartier-Bresson / 1965
YUGOSLAVIA. Serbia. Bass player on the road Belgrade-Kraljevo, to play at a village festival near Rudnick. 1965.
Just wow. This was such a striking image. You can't see the persons face, the shadow hasn't really got much of a definition, but still, this just a fabulous moment in time. The kind of shot that I'd have loved to have captured! Where is he going? Will he get there with that on his back? Will it be in tune? And again, where is he going?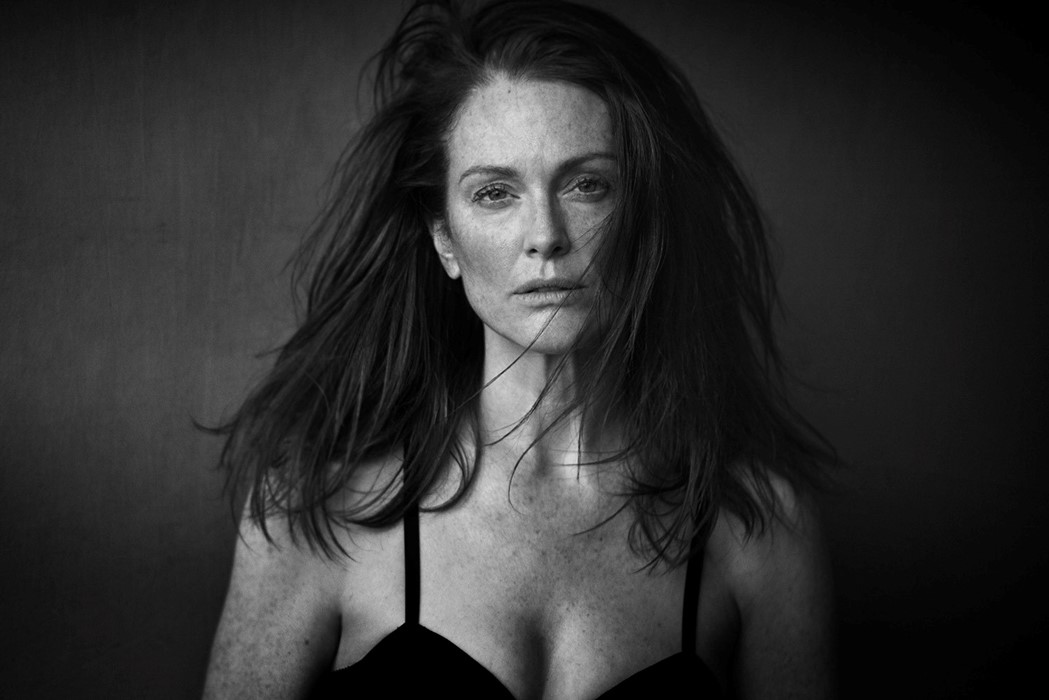 Julianne Moore, New York, 2016
Honesty. That is what this image says to me. I bought the Pirelli calendar book based on this image (assuming it would have lots of beautiful images of this calibre. And it did. But as someone pointed out to me, it's also a more recent sea change in how the subjects are shot. Prior to that, it was lots of t*ts out. Once I bought the book, sure enough, there they were!)
This image just captures my attention. The wind swept hair, the piercing eyes, and both shoulders facing frontwards, as if demanding attention and not shying aware from the viewer. I just love it.
I know. I know. Colour me cliched. I just love Annie Leibovitz's work. This shot of Kurt Kobain just summed up everything for me at that time. The sense of having no ability to influence what was going on in the word, but still being defiant and pointing the finger back and saying "Sure you think you know me. I know all about you and what you are doing". I was never a massive Nirvana fan, but I liked what the band said and stood for. The image, I love!